Application of stem cells against hair loss (treatment of Alopecia) – 1x treatment
More from this category
Description of treatment
1 × stem cell treatment:
Consultation with an expert
Diagnosis and assessment of the scalp condition
Skin disinfection
Application of special serum intended for Alopecia disease (Dermaheal) 2.5 ml containing complex of biomimetic peptides and growth factors.
Final soothing care
Learn about the follow-up mode
Duration of one treatment: approx. 20 minutes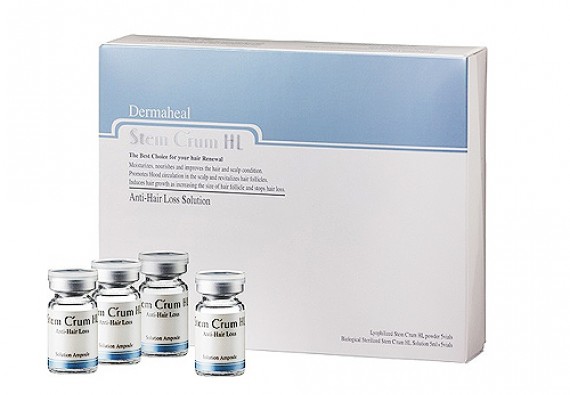 Alopecia – hair loss
Stem cell therapy is the latest trend in aesthetic medicine. It is used to rejuvenate the skin of the face, neck and décolletage, but it is also very effective in promoting hair growth and dealing with alopecia (baldness). At our clinic, we apply DERMAHEAL Stem Crum HL with classical mesotherapy.
Dermaheal Stem Crum HL is a product intended for mesotherapy hair. Its effect lies in a unique composition that contains stem cell extracts. It is not only intended to stop excessive hair loss, but also to promote hair growth recovery.
Stem cell extracts and contained growth factors can revitalize hair follicles, promote the proliferation and differentiation of adult stem cells into hair cells. This stops excessive hair loss and restores hair growth. The active ingredients revitalize the hair follicles, stimulate blood circulation (nutrition of the hair follicles) and improve the overall condition of the scalp. It is the most effective hair mesotherapy.
The treatment is suitable for patients over 30 years of age, in a total of 6 applications, 3-4 weeks apart between applications.